Community Organizations
C.O.R.E of McLean: Community Organization for Revitalization and Expansion of McLean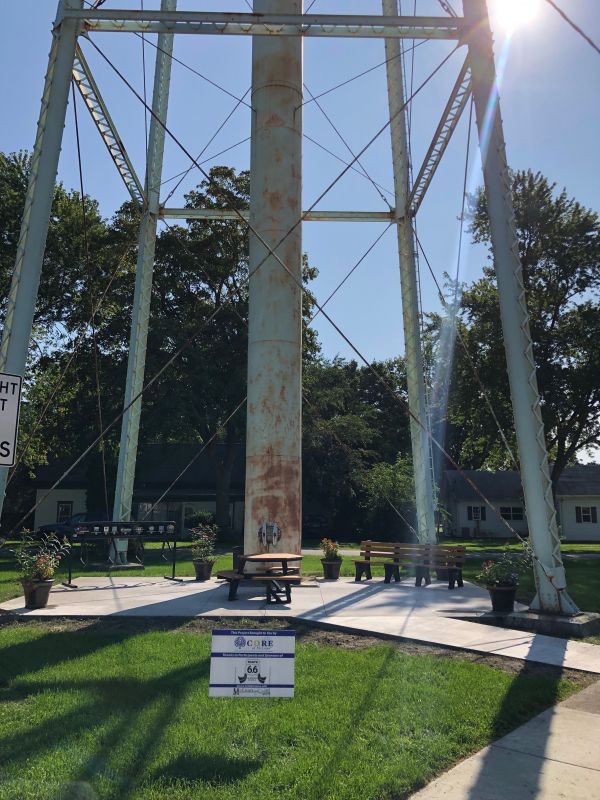 Email: core.mclean@gmail.com
Mailing Address: PO Box 294, McLean, IL 61754
Facebook page: www.facebook.com/thecoreofmclean/
Katie Funk, President
Jeff Hake, Vice President
Tom Ludlam, Treasurer
A nonprofit 501(c)3 community group working to beautify and enhance McLean to build community pride, attract new residents and tourists, bolster the local economy, and improve the lives of current residents.
Fundraisers include the annual Get Your 6.6 on Route 66 run/walk and the adopt-a-pot program on the square. Curbside recycling, the mural honoring Shorty Ruble on the square, three welcome signs, and a newly developing park area under the old water tower are among the group's accomplishments.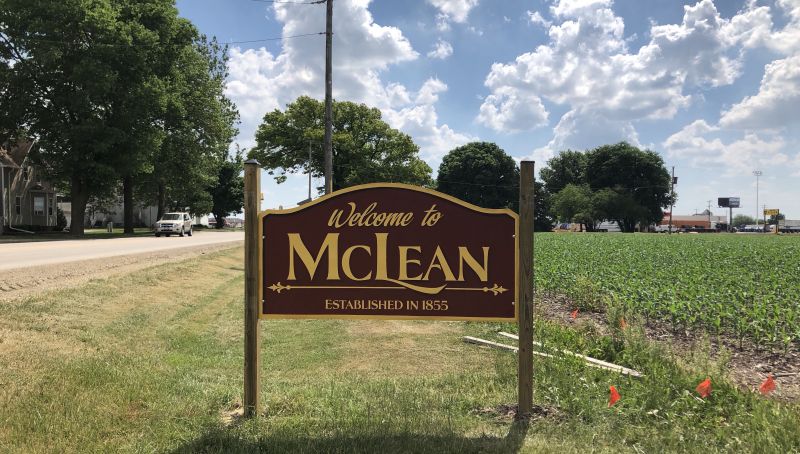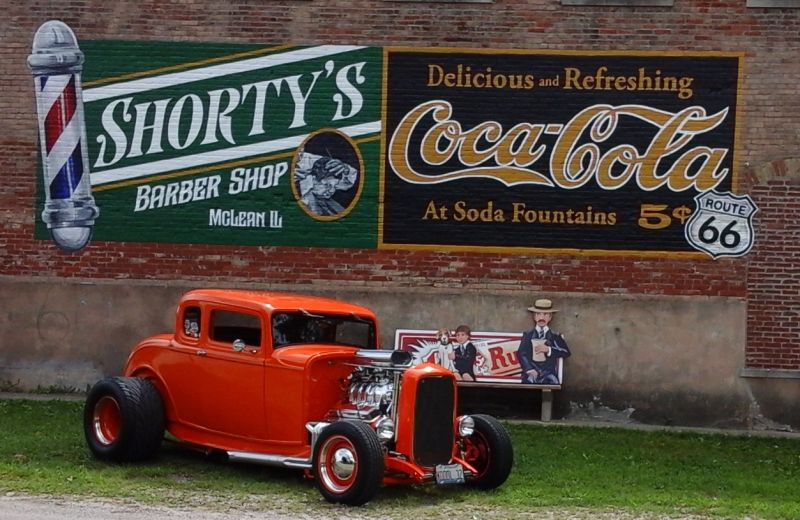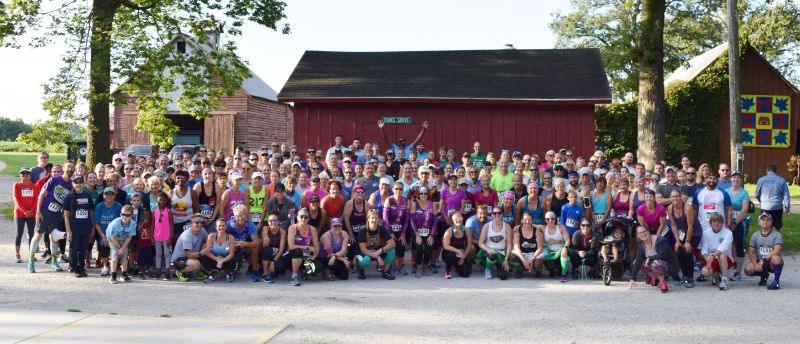 Mt. Hope–Funks Grove Park District
Email: mhfgpd@frontier.com
Address: 107 N. West St, McLean
Phone: 309-874-2382 / fax: 309-874-2383
Website: www.mhfgparkdistrict.com
Facebook page: www.facebook.com/mthopefunksgroveparkdistrict
Jennifer Denham, President
Carly Schultz, Vice President
Kari Leach, Treasurer
Linda Hawker, Secretary
Grace Nichols, Trustee
Events include the Independence Day Celebration, Halloween Party, and Boys Basketball League. Amenities include the fitness center, gym, playground, baseball diamond with concession stand, basketball court, tennis court, pavilion, and two rental rooms.
American Legion Burger-Benedict Post 573
Address: 213 E. Spencer St, McLean
American Legion Auxiliary
Email: McLeanAuxiliary@gmail.com
**TBD**, President
Diana Breakville, Vice President
The primary goal of the Auxiliary is to support American Legion Post 573 (McLean). Their primary activity is the annual Veterans' Day Turkey Dinner held on Veterans Day (11/11) in the basement of the Mt. Hope Township Community Hall. All veterans eat free.
They meet as needed (approximately quarterly), but do not have a set meeting schedule. Meetings are held at the Burger-Benedict Legion building (213 E. Spencer St).
Mt. Hope Township Food Pantry
Address: 104 W. Carlisle St, McLean
Distribution is 2nd Thursday of the month.
For information or to sign up, contact Natalie Peak at 815-200-3987.
The mission of the Mt. Hope Township Food Pantry is to meet the needs of families in the community. Please call for an appointment to drop off foodstuffs. Monetary donations are also welcome and may be mailed to the address above.
Triangle of Opportunity
Website: www.triangleofopportunity.net
The purpose of the "Triangle" is to improve the quality of life for the residents in the area bound (and adjacent) to interstates 74, 55, and 155. They host a bike tour in the area every year and strive to: support an increasing in the economic development base for our area, promote and support regional educational opportunities, support establishment of recreational activities/facilities, support the establishment of new businesses and business retention, and promote tourism in our communities.